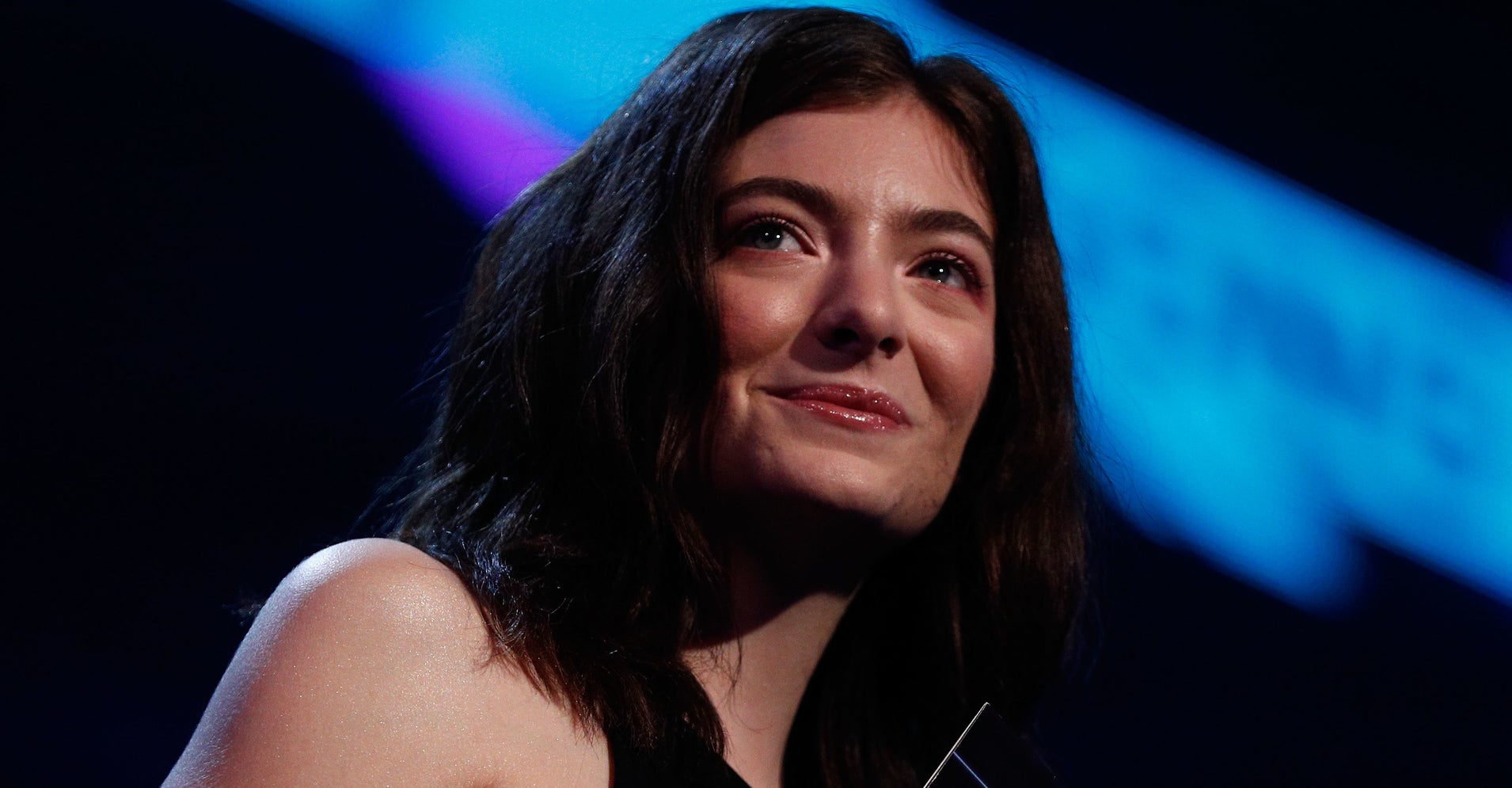 Grammy-award winner Lorde has canceled a planned concert in Israel following backlash over the Israeli government's treatment of Palestinians.
The concert was scheduled for June, but pro-Palestinian activists reached out to the 21-year-old New Zealand pop star to complain, and urged her to join a growing boycott movement against Israel.
Two activists from New Zealand, one Palestinian and one Jewish,
wrote an open letter
to Lorde decrying the treatment of Palestinians. They noted that it's a particularly difficult time for Palestinians now "after the Trump administration's decision to move" the U.S. embassy in Israel from Tel Aviv to Jerusalem in an apparent bid to shut down debate about who has rights to the city.
"A performance in Israel
sends the wrong message
," writer Justine Sachs and teacher Nadia Abu-Shanab wrote in the letter. "Playing in Tel Aviv will be seen as giving support to the policies of the Israeli government, even if you make no comment on the political situation."
The pleas were effective with Lorde.
"Hey guys, so about this Israel show," she said in a statement reported by The Jerusalem Post. "I've received an overwhelming number of messages and letters ... and I think the right decision at this time is to cancel the show. I'm not too proud to admit I didn't make the right call on this one. I'm truly sorry to reverse my commitment to come play for you. I hope one day we can all dance."
Concert organizer Eran Arielli apologized on Facebook to fans: "The truth is that I was naive to think that an artist of her age can withstand the
pressure involved in coming to Israel
."
Israeli Culture Minister Miri Regev
urged Lorde
to reconsider.
"Lorde, I expect you to be a 'pure heroine' like the title of your first album — a pure heroine of culture, void of any foreign political considerations, not to mention delusional ones," she said.
The New Zealand Jewish Council issued a statement saying Lorde "succumbed" to "
extremist bullies
."
A boycott, divestment and sanctions campaign against Israel was
founded in 2005
and a number of musicians are supporting the boycott. Singers Lauryn Hill, Elvis Costello, Gil Scott-Heron and Pink Floyd founder Roger Waters have all refused to perform in the nation. Last month, German networks announced they would no longer broadcast Waters' concerts because of
accusations of anti-semitism
against him, the Guardian reported.