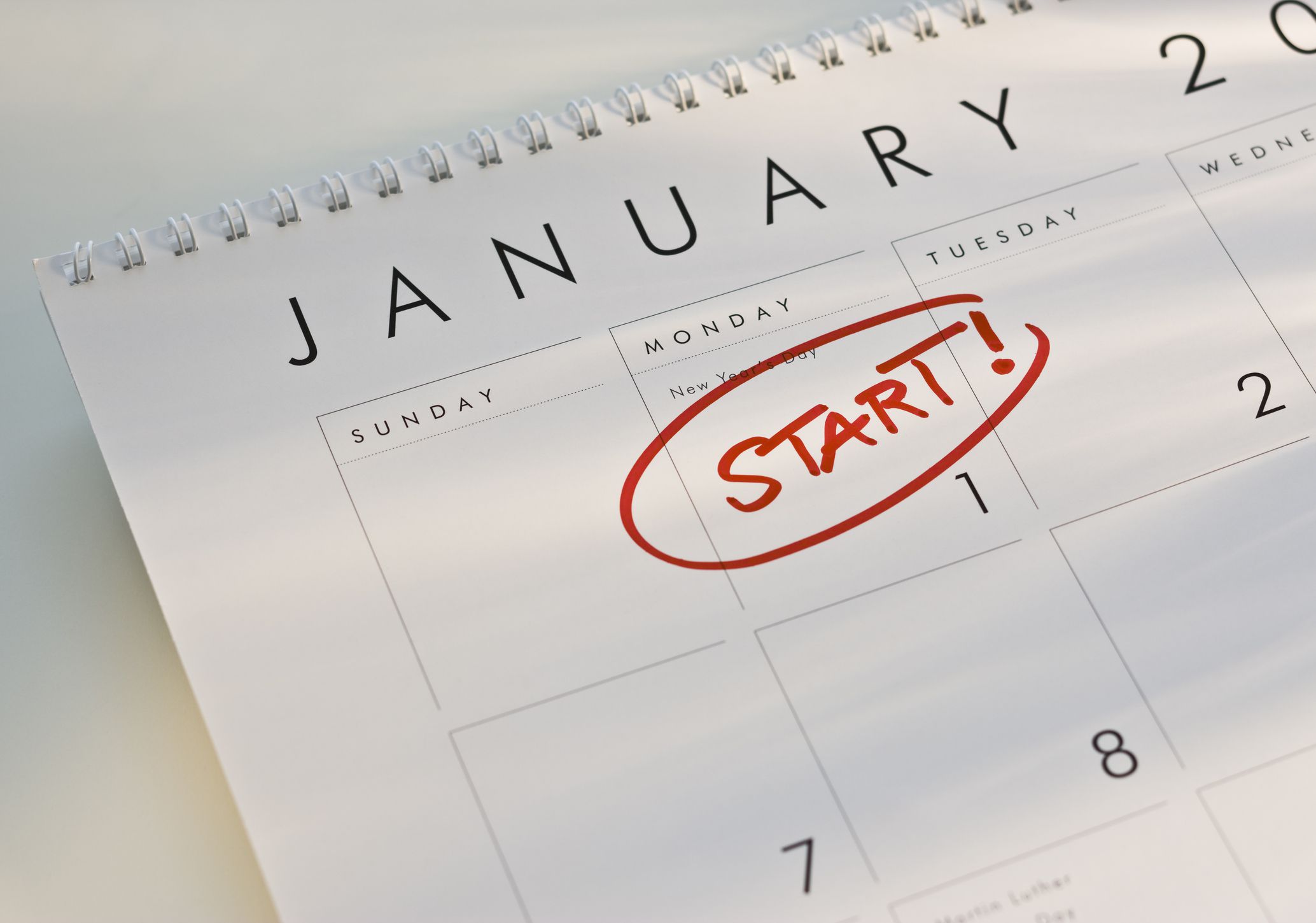 Is it time to break out of your comfort zone? Ready to reach new heights? Don't fall into the trap of thinking New Year's resolutions alone are the answer. One U.S. News & World Report study shows that, six weeks in, 80 percent of those good intentions fade away.
Why do so many resolutions fail? Lots of reasons. Your resolutions might be too ambitious: "I want to get a master's degree in 2018." Sometimes, they're not specific enough or you don't commit to a timeline or a measurable outcome: "I want to lose weight." Perhaps they're too hard to handle without consistent nudging and support, which can be tough to find. Or maybe they just vanish in the shuffle of a busy, fragmented life.
Of course, resolutions aren't inherently bad. In fact, they're reflective of your desire to become a learning leader — someone who values the journey just as much as the destination. Setting goals demonstrates your willingness to adapt with ease to new circumstances and information and to passionately pursue intellectual stimulation the way a thirsty tiger seeks a watering hole.
How can you give your resolutions the best chance to survive beyond Valentine's Day? The answer lies in the chemistry lab known as your brain.
How Your Brain Moves You From Resolution to Action
Neuroscience is the study of the brain and how it impacts our thinking and behavior. Understanding some basics enables us to enhance our performance. Two fundamentals related to goal setting are the brain's desire to create new maps and find rewards.
The brain loves to connect the dots to generate new ideas and insights. Setting a challenging but achievable goal gives you a vision for an improved state of being and embeds new wiring in your brain, which will help move you from resolution to action.
As you make progress toward the goal, you experience a surge of energy and feel good about yourself. This causes our brains to release dopamine, a powerful reward that encourages us to repeat the action.
One additional benefit of goal setting and goal keeping is expanded learning capacity. By engaging in novel, rich experiences that allow you to grow as a person, you boost your desire and ability to learn. New experiences help to push back the onset of diseases like dementia and Alzheimer's when learning is wrapped around a previously unknown skill. Plus, you'll be less likely to lose 70 percent of what you learn between sunsets.
Become an Explorer in Life
Explorers are always up for the journey — and so are perpetual learners — but setting out on an adventure takes more than will. It takes courage, too.
Perhaps you've never been comfortable letting go of what you know to see what lies ahead. Becoming overwhelmed is a natural reaction to risk. While some individuals have greater tolerance for risk, all of us have some level of hesitation as we look into the unknown. Yet reality is often far less scary than what we imagine.
When I started as an entrepreneur, there was so much I didn't know. I knew I needed to constantly scan the horizon to identify opportunities and remain nimble enough to react to whatever came my way. I also needed to become a lifelong learner, willing to do the work to develop myself and figure things out as the journey unfolded.
There were many times I was anxious and wondered what destinations I might (or might not) reach. But I never allowed myself to settle for less than I was capable of learning or achieving. Mustering the courage to stay on the journey was the key. Here are four tips you can use to stay the course and achieve your goals:
1. Write your goals down.
Depending on which study you look at, anywhere from 80 percent to 85 percent of people fall short in the goal-setting department. And of those who have goals, a paltry 3 percent write them down. To give you the best chance of success, take the time to write your goals down and put some details around them (think what, when, how, why). Being specific helps break a big goal down into individual actions, giving you a clearer path forward and making your goal seem more achievable.
2. Focus on forming new habits, not breaking old ones.
Want to stop a bad habit? Don't make that your goal. Instead, focus on goals related to the positives that will come when you form a new habit. For instance, if you're a procrastinator, make it a goal to map out your to-do list each night before going to bed so you have more time for friends and family (or reading the book you received four Christmases ago).
It's far easier to form new wiring in your brain than it is to undo existing wiring. Not surprisingly, we prefer visualizing positive goals rather than dwelling on negative ones. The good news is once you've established new habits, you're often less interested in the old ones, as they don't produce the same feeling of accomplishment and reward you experience with your new behavior.
3. Clarify your purpose.
Sound big and scary? It doesn't have to. Having a clear sense of purpose is a powerful motivator for goal setting and empowers you to think more broadly about the journey and destination of life.
Set aside some time this new year to consider what your purpose is. Even if you can't quite define it now, you'll be one step closer to finding greater significance in your life and willing to challenge yourself to grow along the way.
4. Turn loss into learning.
Are you letting your fear of failure hold you back? Shake it off as New Year's resolution No. 1. You have two choices when faced with a loss: You can stop trying or you can look at it as an occasion to learn. Thankfully, James Dyson did the latter. How else could he have spent 14 years testing countless vacuum prototypes before creating a winner?
By learning from a mistake, we see the situation in a different light and realize the benefits from an experience. This is a cognitive strategy called reframing, and it's very effective in helping us overcome adversity and strive for improvement.
It's OK to be disappointed when things don't work out. But turn your frustration into determination to try again. Next time around, apply what you learned so you are smarter, better, faster, and stronger — and the win is more within your reach.
Most people say they want to make life changes, but few of us realize how much brain power we have to create a better life for ourselves. Make 2018 the year you not only set goals, but also really achieve them by using these simple techniques for making your dreams come true.