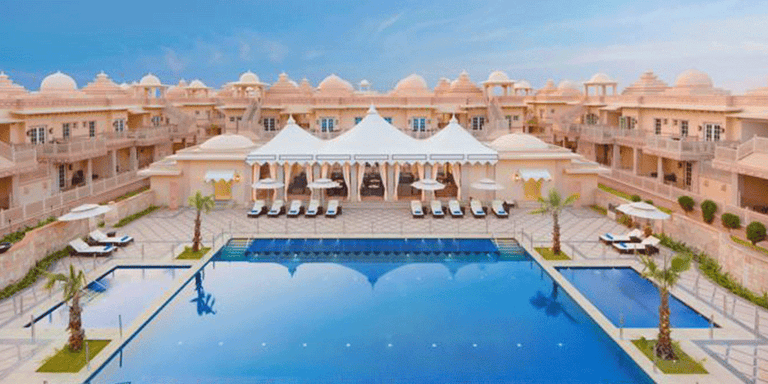 With 2018 right around the corner, New Year's resolutions are in full swing. For those looking to jumpstart or even maintain their resolutions while on vacation, an escape to the Aleenta Hua Hin Resort & Spa in Thailand is ideal for health-conscious travelers.
The Aleenta Hua Hin offers the ultimate experience for those looking to improve their overall state of being, so that guests can return back to their everyday lives feeling completely rejuvenated with a fresh start in the New Year. With its location in a unique and lesser-known part of Thailand, the Aleenta Hua Hin is an exotic yet tranquil option for an authentic Thai wellness experience. Following the motto "Eat Well, Live Well, Be Well, Look Good'', here are some of the Aleenta Hua Hin's unique offerings:
Cuisine
A culinary journey of Asian flavors awaits guests at the Aleenta Hua Hin's restaurants and bars. Organic herbs, locally-sourced vegetables and a variety of aromatics all play an important role in the tempting tastes and relaxing health experiences on offer at the resort. On the property itself, there are approximately 50 herb varieties grown on the resort's organic farm, many of which are famous for producing iconic Thai flavors. Every Sunday, guests can visit the Aleenta farmer's market in the lobby to take home some local Thai ingredients.
Active Experiences
In breathtaking natural surroundings, clean air and the sound of nature's symphony surrounding guests, a beachside getaway to the Aleenta Hua Hin will rejuvenate travelers' spirit and lust for life. Guests can enjoy Tai Chi, kite surfing, or a sunset hike to the top of Buddha blessing hill with breathtaking views over Pranburi Forest.
Ayurah Spa
The luxurious, nature-inspired Ayurah Spa at the Aleenta Hua Hin provides guests with deeply healing and soothing experiences, and has recently introduced a new treatment straight from the fertile grounds of the organic farm. The spa's farm-to-facial approach to wellness uses fresh, hand-grown ingredients such as ginger oil, lemongrass and ylang-ylang in their unique, bespoke treatments. Additionally, guests can enjoy the spa's menu of delicious and healthy lunch options during their visit.